A collection of BESTSELLING CONTEMPORARY STORIES
Featuring NY Times, USA Today, Amazon & International bestselling authors!
Written by
the Naughty Literati™
Coming November 19th
Available in print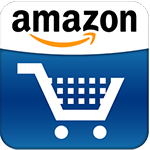 Contains:
CHOCOLATE-COATED REUNION
Jake refuses to talk to Matt after he was very late on Christmas Eve. Matt's determined to reconnect with Jake on Valentine's Day.


WALPURGIS NIGHT
The Viking who captures Fianna demands she heal his brother of a grievous wound. He didn't ask for her heart as well, but he steals it anyway.


FIST ME
Maeve nearly fell off her barstool when sexy Taryn asked her to fist her. But is it the right thing to do?


CINDERELLA SCANDAL
It was a onetime indulgence—a random encounter between strangers. A good girl's dirty little secret with the bad boy. Anything else is forbidden. Or is it?


SET ME ON FIRE
Blair, Alex and Kurt meet in the stairwell of their office building during a fire drill. The building may not be burning, but they are, for each other.


UNMASKING KELLY
It's Halloween and a masquerade party is in full swing at Brannigan's Pub. Waitress, Kelly Allen, has been in love with her boss—Liam Brannigan—almost from the first. Tonight, hiding behind her costume and mask, she can keep her identity a secret as she attempts to seduce him into one long, hot night of pleasure.


TONY'S TIARA
Tony's sister Sharon has spent a year planning the perfect wedding but everything goes wrong. How will he survive this mega catastrophe?


THE LAKE BY MOONLIGHT
Julie Forrester returns to Lake Como in Italy to evaluate some paintings for a former professor–and to re-evaluate her relationship with the man.


TERRACOTTA WARRIORS
Branden loves Sloan but he's bisexual and craves a woman too. Will adding Naomi to the mix be a disaster or the solution they all need?


DIRTY PRINCESS
I'm sure there's a rule in the friend code that makes lusting after your bestie forbidden. But if giving in to this off-the-charts chemistry is wrong, I don't want to be right.


PAIGE'S PASSION
Paige desperately wants her relationship with Maddy to work. But Maddy is so easy-going and Paige's career is vital to her.


LADY'S MINSTREL
Barely a bride before her husband left on Crusade, Alicia now fears the king will order her to remarry or take the castle. The arrival of a mysterious hooded minstrel makes her wary. She's shocked to discover he is no stranger. But her husband is not the man he was. Can their love be rekindled or is it gone forever?


PERFECTLY PRESENTED
Blake sees Xavier agonizing over unclaimed gift tags for poor children on the holiday tree. Will Blake tell Xavier about his past and his problem?


SPONTANEOUS COMBUSTION
Maddy's secret fantasies about Jake burn hotter than a wildfire but she's not his type. With the help of his fellow firefighters, Jake intends to stoke the flames and prove to Maddy she's the only one for him.


FIFTY SHADES OF VALENTINE'S DAY
Dumped on Valentine's Day! Melissa only thinks the day can't get any worse. Until she damages her hot neighbor's car, and he demands unexpected compensation.


SAPPHO'S SISTERS
Lady Eustacia Lumley, the only child of the Earl of Wentworth, must marry well and ensure the succession. Only problem is she's falling in love with another woman.


ROYAL BRAT
Loving two men got me exiled to a foreign country. Without them I'm lost and alone, cast adrift on turbulent seas without a compass or rudder. In order to finally be together we'll have to navigate a course through the bomb infested waters of my traumatic past.


*Note: This is a collection of previously published stories.